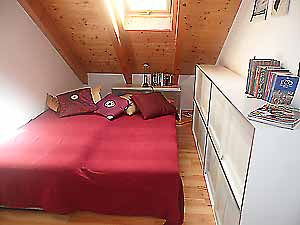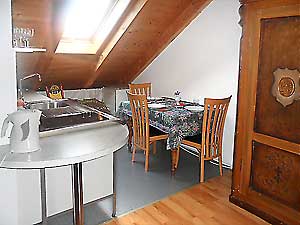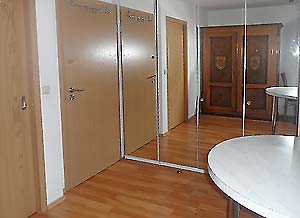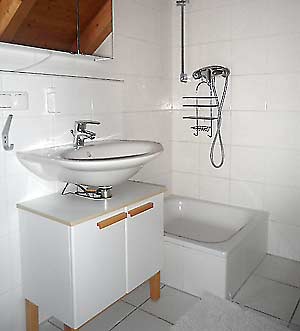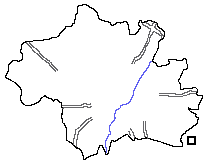 The apartment is located on Münchener Str. in 85640 Putzbrunn, Germany.
Map: stadtplandienst.de

Lage von Putzbrunn südöstlich von München
Putzbrunn grenzt südöstlich direkt an München. Bis zur Innenstadt von München sind es ca. 10 km. Zu den Nachbargemeinden gehören Ottobrunn, Neubiberg, Haar, Grasbrunn und Hohenbrunn.
Die Wohnung liegt nur 300 m vom Zentrum von Putzbrunn entfernt und liegt in ländlicher Umgebung. An klaren Tagen kann man von hier sogar die Berge sehen. Trotz dieser Lage haben wir eine ausgezeichnete Anbindung in die Innenstadt. Zum Oktoberfest und dem Zentrum von München sind es nur etwa 30 Minuten mit den öffentlichen Verkehrsmitteln. Wir sind ca. 300 m vom Ortskern entfernt, zur Messe nach Riem sind es ca. 6 km
Neben dem Besuch von München mit dem Oktoberfest, dem Tierpark Hellabrunn, der Alten und Neuen Pinakothek, dem deutschen Museum, der Oper, dem Englischen Garten, dem Olympiapark München, dem BMW Museum, den Isarauen u.v.a. bieten sich auch folgende Ausflugsmöglichkeiten an: Tegernsee und Buchsteinhütte (50 km) • Schloss Neuschwanstein (140 km) • Therme Erding (37 km) und Therme Bad Aibling (40 km) • PEP Einkaufzentrum (6 km) • Riemarcaden (15 km) • Wildpark Poing (17 km) und Blindham Bergtierpark (22 km) • Alpamare Thermal-Hallenbad in Bad Tölz (37 km) oder Schloss Herren Chiemsee und Linderhof
The apartment
The fully furnished, well equipped, self-contained loft apartment (35 mē , 2 rooms, TV, kitchenette, separate private bathroom, wifi) in our mid-terrace house is located (no separate entrance). The apartment can comfortably accommodate two. It is also for couples with children, or, by arrangement, 3-4 people large enough. Bed linen and towels we care. A stove for cooking and eating are with 2 hobs, fridge, pots and all necessary utensils ready. On request we do also serve breakfast from Friday to Monday, a delicious breakfast.
Your hosts
We are a family with two teenagers and a family dog. We can give you some advices for art, culture and intersting sights in the surroundings of 150 km from Munich, because we live a longtime in this area and enjoy to spend our weekends in the mountains, as well as visting cultural events and sights. Your hostess ist interested in art and culture – she loves to paint and to go hiking, your host is interested in litrature, theatre, music and opera etc. and the teeneager like climbing, music, shopping and all kind of acitivities, which teenager like. Our common hobby and joy is - our dog, which we all love a lot and spend many activities together with him on the countryside and in the city.
Wir können viele Tipps zu Kunst, Kultur und interessanten Sehenswürdigkeiten im Umkreis von 150 km geben, da wir schon lange hier wohnen und gerne am Wochenende Ausflüge sowohl in die Berge als auch zu kulturellen Sehenswürdigkeiten und Ereignissen gehen. Ihre Gastgeberin interessiert sich sehr für Kunst und Kultur - sie malt und wandert gern, ihr Gastgeber interessiert sich für Literatur, Theater und Musik, Oper etc. und die Jugendlichen für Klettern, Musik, Shoppen Ausgehen in München und alles was Teenager gerne machen. Unser aller Hobby und Freude ist unser Hund, den wir sehr lieben und mit dem wir viel unterwegs sind in Stadt und Land.
We do not smoke, so can not be smoked in the apartment. We can not accommodate pets.
We speak German, English, French, Hungarian and (a little) Italian.
We look forward to your visit!
The prices of the apartment per night
| | | | |
| --- | --- | --- | --- |
| | per night | per week | per month |
| 1 guest | 55 Euro | 330 Euro | 800 Euro |
| 2. guest | + 13 Euro | + 40 Euro | + 80 Euro |
| 3. guest | + 13 Euro | - | - |
Minimumstay 2 nights.
Children under 3 free of charge
Deposit: 100, - € in cash on arrival
For stays of 2-3 nights: Final cleaning 25 €, from 3 night free
Breakfast available on request: Mondays - Fridays 6, - € / person
For longer stays, intermediate cleaning on request: 20 €
Change of Linen: 20 €
Laundry use: 5 €
Dryers use 2€
High chair, baby chair and cot available on request with no charge.
The prices of the apartment during Oktoberfest and large trade fairs
Weekend miniumstay 3 nights, other 2 nights
| | |
| --- | --- |
| | per night |
| 1-2 guests | 106 € |
| 3 guests | 126 € |
| 4 guests | 146 € |
For your booking a deposit of at least 25 % is necessary, the complete payment at arriving only is possible for short-term bookings.
Access
Metrobus No. 55 (fast connection) and the local bus to the S-Bahn or U-Bahn run about every 20 minutes just 150 meters away from your accommodation from stop Putzbrunn distillery.
Central Station in about 32 minutes: starting Putzbrunn distillery stop, take the Metrobus 55 to the underground station Neuperlach center and from there take the subway U5 directly to the central station
Theresienwiese / Oktoberfest in approximately 35 minutes starting Putzbrunn distillery stop, take the Metrobus 55 to the underground station Neuperlach center and from there take the subway directly to the Theresienwiese. (last departure from Theresienwiese about 1:00 clock at night)
New Munich Trade Fair Centre / ICM 45 minutes: starting Putzbrunn distillery stop, take the Metrobus 55 to the underground station Karl-price-place and from there U2 to Messestadt West.
Airport in about 64 minutes: starting Putzbrunn distillery stop, take the Metrobus 55 to the underground station Neuperlach center and from there take the subway 5 to Ostbahnhof Munich and from there take the S-Bahn S8 to the airport.
Parking
A parking for cars, motorcycles, bicycles are available. Shopping, banking and pharmacy you will find within walking distance. For trips into the mountains and the lakes of Upper Bavaria is the highway to the south (A 99 / A 8) reached very quickly. And if you do not even want to ride: The bus (20 minutes) to metro and tram stop outside the house. Within 30 minutes you are in the center of Munich and at the Oktoberfest with public transport.
Low Emissions Zone (LEZ) – LEZ stickers
The area inside the middle ring of Munich (city circle) is part of the LEZ. If you want to drive with your car in the Munich city centre, inform yourself here: LEZ stickers for tourists. This accommodation is located outside the LEZ. You can leave your car here and travel with public transport into the city centre.